October 25, 2013
We have a new, second section for the member releases now, please go here: Relaxed machinery member releases - Section II
October 12, 2013

Hello dear music lovers, here is some new member music.
Ancient Doors is the new epic album by our member Christopher Alvarado and takes us on a journey through ancient times and places of the world. It is a very rhythmic album with many percussions, performed by T.C. Christensen.
Aquatic is a new album by our member Symatic Star alias Simon Walsh (Australia). The album contains 4 timeless underwater space tracks with many whale sounds, spheres from outer space and beautiful synthesizer melodies.
Elegy is the new album by our member Fabio Keiner (Austria). The 2 pieces on the album are both dark and meditative reworks of viola samples that were provided by violist Lev Zhurbin (Ljova) who kindly gave permission to release.
Classification Two - Selected Ambient Works is a collection of remastered ambient works from the late 90s to the early 2000s by our member Uropatwin. It immediately transports me to that time of minimal rhythmic chill out music with jazzy mood.
The Motif EP is a new release by our member Arbee aka Mathieu Lamontage (Canada) and invites us to experience 4 minimal and experimental ambient motifs. The mood is set to melancholic beauty as you might know from e.g. Aphex Twin or Autechre.
Constraints is the new album by our member Grzegorz Bojanek (Poland). It is a collection of various quiet and experimental pieces for the shared-sample project group Disquiet Junto that create new music by employing selected material of other tracks.
Much pleasure with the music : )
Jana
September 28, 2013
Hello hello again, here are some of the latest member releases here on rM:
Steve Brand strikes back again with his recently favorited space ambient spheres. Trust and Remember is a personal voyage into the interstellar realms of outer space, guided by inner voice. The music is a brilliant mixture of drifting space ambient, very beautifully melodies, somewhere from a place where i am home : )
Gregory Kyryluk aka Alpha Wave Movement brings us an Architexture of Silence, a wonderful musical journey into the movements of silence. This is an ebb and flow of deep and beautiful melodic themes and very pretty space night patterns. You can hauntingly hear the old times whispering throughout the album.
Pete Kelly aka Igneous Flame delivers a grand composition. NYX is a themed and consistently composed album, that captures hypnotic and immersive elements of the night. It is mesmerizing and tranquil in a way i only know from music by Thomas Köner and Wolfgang Voigt. NYX is a music for sleeping with eyes closed and the mind open !!!
Roy Mattson and Thomas Park (aka Mystified) have collaborated on a mini album. Pluto & Charon is a wonderful deep space music with many subtle melodies and patterns within a trombone drone. While Pluto mesmerizes with its subtlety and grace, Charon opens up the higher spheres with added voices and slow arpeggiators.
Paul and Lorna is a soundtrack to an imaginary short film written by Janneh (Janne Hanhisuanto, Finland). It is a remarkable work and a complete little story containing all elements of film scoring and music production e.g. composing, sounddesign and storytelling. Let surprise you by a beautiful theme and a totally wonderful production.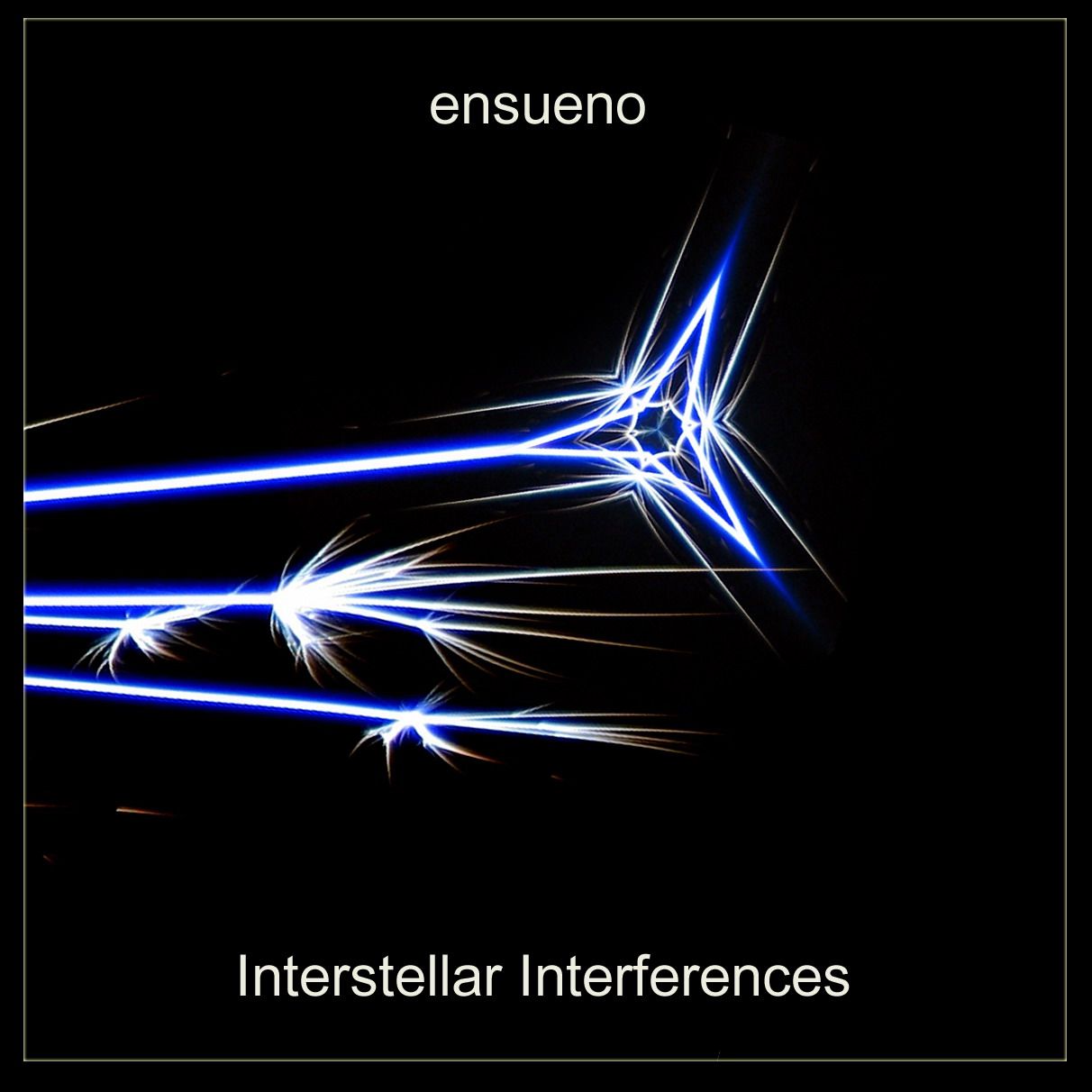 Rudy Ensueno (Russia) surprises us with an older album from 2006 posted here on rM by his brother Igor. Interstellar Interferences is a special music, sometimes referring to similiar spheres of grace that you may know from few releases by e.g. Steve Roach or Alio Die. This interstellar travel music beautifully stretches out on a deeper sight of innerself.
May the stars and love be with you all. Much pleasure with the music.
Jana
September 15, 2013
Hello back, after longer time im happy to introduce you to some of the latest member album releases. Here we go:
"Dubwärts" is a new album by our member Smooth Genestar (Marco Köller from Germany) with his b-side project Smooth. If you like smooth progressive dubtechno flavoured music, this one is for you. The album contains four rhythmic tracks and one deep dive piece that you can get lost in it.
"The Great Hoop" is the new album by our good rM friend Steve Brand. This one goes with the traditions on one side, you hear a mixture of ancient spirit, traditional instruments and layered atmospheres, on the other side there are some new influences, deep core like rhythms (as you might know from FSOL) and beautiful space drift melodies.
"Distances Inconnues" is a new collaboration album by our member Arbee (Mathieu Lamontagne from Canada) together with Bleupulp. The music is very cinematic and experimental, expect dark ethereal spheres and well placed rhythmic elements and noises/bleeps. Sometimes reminds me to early works by Depeche Mode but also to FSOL and IDM style, a very versatile album.
"The Sidereal Cycle" is the new collection of four albums by our member Altus (Mike Carss from Canada), the music is themed by the seasons of the sidereal year. Altus is one of those ambient composers who could easily write music for films. The sidereal cycle is an epic soundtrack, that make you feel wandering endlessly from season to season and again.
"Sleeping With The Window Open" is the new album by our member Another Neglected Hobby (Mark Cotton) and immediately captures me with its deepness that comes (so says Mark) from remembering the night with its noises and drones while sleeping with windows open. This is a journey inbetween sleep and vigil and transports you to a calming and meditative state of being.
"Atlantean Symphony", the new album by our member Osirion-Dreamfire (UK) is a neo-classical epic orchestral work and very much reminds me to some classical film music and the old cathedral dark wave music. This here is somehow inbetween and very euphoric, very infinite.
Much pleasure with the music
Jana
August 18, 2013
Hi all, today i wanna introduce you to some more member releases:

Ensueno - The Sci-Fi Music is the new album by our member Rudy. I've been drawn to the sounds from the very first tone while listening on headphones that i would recommend for this album because it is such a wonderful experience. I feel like i am in space, this is true interstellar music.
Atomism is the new album by our member Mark Tamea. It is a highly experimental music crossing between microtonal synthesis, accoustic and classical influences and music concrete. Expect radiophonic noises, experimental tones and extrinsic harmonies.
The Glass Hour - Ever After is the new album by our member Tracy DeMarco. You can hear Tracy singing and playing the harp. It is folklore music from the old world and invites you to dream among the trees. I find it very beautifully.
Aairria - Branches That Glow is one of the latest longform pieces by our member Marcin Drabot. The music is inspired by the grand mysterious Twin Peaks epos and full of deep jazzy noise drones, always giving back to me this beloved strange feeling i remember from the film.
Allumettes - Nomes Propres is the latest album by our member Mathieu Lamontagne together with Stopmotion. All music on this album started as live jams and it is instrumental hip hop with idm influences and some really nice melodic aspects.
Among Stars is the new space album by our member James Shain. I immediately want headphones, this music is too precious i feel, so you must listen with headphones to even get a sense of this deep beauty inside this album. And it is the grace of space itself. Favorite track: "White Hole Asteroid".
Boris Lelong - Incubation is a revelation starting with the layout of his website where you can listen to his latest album. I did enjoy the other day and today even more. This music is for all who love the Steve Roach spheres and it is for all who love guitar ambient, it is a nice mixture.
IooN - Totally Open Randomness is a new space ambient album by our member Jonny Galluccio. It starts in the space drone areas, then leads us to a fusion of classical 80ies space music with psychedelic flavours, and at last a deeper melancholic anthem (my fav track from the album).
Some Hollow Lullabies is the new album by our member Emptywhale. It reminds me of film music for scenaries of insight and contemplation. It has this beautiful, carefully placed tones that it needs to make such a feeling. You hear Piano, orchestral themes and environmental atmospheres.
Much pleasure with this great music, Jana
August 3, 2013
Hello dear rM friends, we have so many new music, awesome. Here are some of them:
Two re-releases from our good rM friend Chris Russell: "Aralu" and "Merge". Both albums are beautifully spacey, dreamy and full of outer space sounds, sometimes you also find some experimental sides. My fav tune is "Nibiru" from "Merge", this one reminds me to some deep techno ambient sounds from the 90ies.
From our member Mond (from France) you can expect dark gloomy ambient sounds. I immediately loved "Quasar" for its industrial aura and spacecraft sounds. Please look also his other albums "Winternebel", "Einsame Heimatlosigkeit", "Windtones" and "Ares", all from a dark side, very spacey, ethereal, and very industrial.
The new release from our member SiJ (Vladislav Sikach from Ukraine) is a wonderful dark ambient album. Very powerful and drifting with natural tones and crepuscular voices. Very ethereal too. The music is made with a whole variety of instruments - acoustic guitar, drums, synthesizers, electric guitars and more, actively mixed with field recordings.
The second book of "The Aural Histories Of The Jovian Survey" by The Elderbranch Campain (our members Gregg Slater and Stephen Robert Rook Thompson) reveales more secrets from the cavernous areas on Jupiter's moon Europa. You hear hauntingly ethereal soundfields and melodies with a breeze of sublimity throughout the dark-lightened spheres of destiny's humility.
Savaran is our member Mark Walters from Wales in the UK. His album "The Wintering Land" responses in music to the changing landscape and harsh weather conditions experienced on the Welsh border during winter 2010 / 2011. Fav track "Meltwaters" is a track that beautifully shows a silent deepness.
Sound In The Mist aka our member Wes Richmond released his very first ambient album "Epoxy". This is molecular music about the connection of molecules and you hear it by the very first tone. The complete album is made with free audio software, accoustic guitar and lots of personal joy that you extremely hear in this album. Much pleasure : ) Jana
July 20, 2013
Hello dear rM friends, here are some new member releases for you:
Christopher Alvarado aka Twilight Transmissions has a new album - Shadowland - out. Expect dark, industrial, spheric ghost sounds in combination with metallic swirls and haunting roars. My fav song on the album is "Land Of Souls".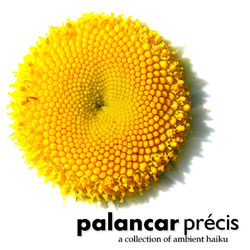 Darell Burgan aka Palancar has his re-release - Précis - out. This is music from late summer days and nights, inbetween beautiful haunting summer field ambiences and scary dark near-dream scenaries. Trust me its a wonderful combination.
Evgenij Kharitonov aka Eugene Kha (Russia) has a precious re-release - Mantra Of Space Monks - out. It is all about space ambient, flying through outer space guided by beautiful sounds, drifting by discovering the core like wonders of being.
Relaxed Machinery Artists (from all over the world) have a new remix work - The Butterfly Effect - out. Using material from several albums provided by James Johnson, this album is wonderfully pure, only originally sounds were reinterpreted.
The very first solo concert by Bing Satellites (UK) - Live In Salford & Manchester - is out. This ambient work is from the landscape's wideness and from inner spheres, with piano, e-guitar and a hauntingly and beautifully live crafted feeling.
Todd Elliott aka Toaster has a new album - Theophany - out. It is a soundtrack to a film that doesnt exist he says and its a perfect description. Ive been drawn into the soundworlds of Theophany, totally absorbed by its beauty and difference.
Much pleasure and all the best, Jana
July 4, 2013
Hello dear rM friends, we got some new member releases, all from space:
"Cosmos Vol. 1" is a colorful drifting space nebula journey from two cosmonauts (Ran Kirlian & Jaja). Ran you know from the Altera Orbe label in Spain and the other one - well thats me from Germany. This album starts a Cosmos series that is deeply dedicated to the magnificence of the Cosmos.
"7.83 Hz" is a wonderful floating work by Jack Hertz dedicated to the Earth. It is a special work because the music is tuned in Schuhmann resonances, a global electromagnetic rotation frequency in correlation to space. Im always happy to find people who tune some gravity into their music.
"Lost In The Sands" is a beautiful space ambient work by Eugene Kha from Russia. It contains a special mystery and deepness that make you feel inbetween space and time. Theres a main theme on the album which is featuring bells, the bells of universal time of dust and grains.
"The Physics Of Heaven" is a truly special work by Oöphoi & Ran Kirlian (Italy & Spain). It is a vision full of light and an experience of ascending to heaven. We all know about loosing some one and we all know about these feelings from beyond. This heavenly album is a special treasure.
"The Oort Cloud" is a perfect voyage into dark space and vastness by Asteroid Anxiety from Russia. It is the sound of drifting through the asteroid belt, through cold emptiness interspersed with moments of intense rock dodging and encounters with chattering aliens.
Wishing you good flights!
Jana
June 19, 2013
Hello together and welcome to some new music.
This is the sixth of the dreaming series by Aairria (Marcin Drabot) and one of my favorites so far. A longform experience taking us to the burbling waves at the mysterious shores of dark sea and truly a perfect soundscape to a perfect fairytale from the sea.
I love this release. This is about the starfish and its precious life and so the music is: Precious. If you love the silent works by Steve Roach, you surely will immerse in Jacks Hertz's beautiful contemplation about the gift of life and being.
A beautiful release by Savaran (Mark Walters), full of meditation and nature fields, distant guitar dreams and an echo of time stretches out. Mark suggests to take your own ride through the music, and i say its absolutely worthwhile.
Put on a pair of good headphones, set your mood to nothing in special or just do what you loved to do until now and then let the music dive into your ears and from there into your mind and then wandering to outer spheres of the cold planetary and gravitary sources of matter and life. New release by The Elderbranch Campain...
Modular synthesis and microcosm, that sounds like the perfect combination and it is. "A microcosm is a small mirror representation of the Cosmos - the Macrocosm." A beautiful vision by Symatic Star aka Simon Walsh filled with mysterious sound transmissions.
Steady states almost function like a vinyl series of deep ambient spheric techno influenced music as i know from the Basic Channel / Chain Reaction era. Wonderful noisy new release by Nojoined (David Priestley), really special and full of lovely memories to me : )
Much pleasure with your personal music you discover, Jana
June 4, 2013
Hello dear rM music lovers : ) Lets take a ride through some of your new releases.
"Ecotone" delivers a deeply textured environmental sound study about ecotones using field recordings, electronics and organic instruments. This is an exquisite new album by our members James Johnson and Aperus, sounding beautifully much more like the ecotone itself than a pure soundtrack.
"Branches in the Sky" deeply reminds me to Space Night and the Ultimae sounds while its never limited to it. Its a fresh and versatile new EP by our member Signs of Life (Chris Bryant), full of hypnotic melodies and rhythmic soundscapes, melting together, at ease and in harmony with Earth and soul.
"Requiem" is a serene adventure into a dark-light cathedral of sound. The new album by our member Fabio Keiner from Austria collects 10 improvisations (requiem 1-10), and they give me a very glacial and fragile feeling, sometimes very spatial and baroque, sometimes eerie to the bones, wonderful.
"Remaining Sounds" is a very interesting new album by our member Grzegorz Bojanek from Poland. The whole album only contains field recordings, sounds of the kitchen utensils, vacuum cleaner, guitar, clarinet, all processed with an analog tape recorder. The music itself is from the depths of eastern melancholy, so beautiful.
"Seabound" by our member Juta Takahashi from Japan is a swirling new album, a remastered edition from 2009 originally. You can hear three longform ambient pieces with beautifully vortex-like crafted soundstructures that add an otherwordly sense to the music. My very favourite song on the album is "Poseidon".
Enjoy : )
Jana
May 21, 2013
Hello hello hello : ) Today is compilation day !!!

"All Is Calm" is a christmas compilation released at Free Floating Music, a collection of beautifully tranquil sound scenaries to enjoy the quiet mood of reflection and inner peace.
By registering to Altera Orbe you can get this wonderful compilation "Synergy" that was a christmas gift, a collection of various epic floating deep space travels merged together seemless.
"Rotation" is the first collaboration of Uncoiled Loops and Facility Records to bring you dark ambient and experimental music that flows very relaxing and calm and full of mystery.
"Prehistoric Tar Pit Music" on Aural Films is a beautiful compilation of sonic adventures of the sounds of primordial landscapes, giant mammalian creatures, bubbling tar pits, and the echoes of life.
"Ours In Space Fest (Live 2013-04-12)" on 45 Echoes Sounds is a collection of some improvised electronic space jam by three electronic projects on a festival dedicated to the Day of Astronautics.
Enjoy : )
Jana
May 9, 2013
Hello dear rM music lovers. Im now diving into some new member music and here it is.
"Jaguars & Shamans" is a journey into the dark realms of Amazonia. Inspired by the mystic visions from our members Jack Hertz (US) and Cousin Silas (UK), this is a very powerful music that combines traditional and cinematic elements.
"Wetlands" is a new solo album by our member Jack Hertz. The music contains electricity, water, nature, guitar/sitar, gas, synth/arp tones and is inspired by places of greenery and water where life abounds in ponds, marshes and swamps.
"Ballard Landscapes 3" is a new solo album by our member Cousin Silas and third collectively inspired selection of JG Ballard inspired tracks. You hear delicate synth and guitar sounds on this album  that visualize an aural picture of special scenaries.
"Shambala" by our members Symatic Star (Simon Walsh from Australia) and Jack Hertz shows their vision of a mystical kingdom beyond the snow peaks of the Himalayas. Dive into tibetan and shamanic tones, voices, sublime spheres and beautiful rhythms.
Three new re-releases by our member Darrell Burgan aka Palancar containing some internet radio concerts that he did between 2004 and 2007. This is totally live music on synths. My very favorite piece is "The Exalted" (this one is truly special).
Love and music : )
Jana
April 27, 2013
Hello dear rM music lovers. I hope you all have a wonderful spring time. Here is some new music for you.
"Seven" tracks inspired by nature and peaceful environments. This new album from our good rM friend Peter James (UK) is a homage to the beautiful countryside of Cumbria and captures tones and memories from there: birds, rain, gongs, wind, and a distant music with sublime melodies.
"Phase Shift" is the new album from our member Hollan Holmes. It is a wonderfully ambient drift work from wide nature-space areas. It is cosmic, full of flow and sometimes underlined by sequenced sounds. A distant light is glittering throughout all the tracks, and especially the final piece.
The new album "Music To Dissapear" from our member Perry Frank (from Italy) is a beautiful journey into the dreamful scenaries of life. Made with classical intruments: piano, guitar, this music is made like for films and places from a precious gone time, to hold its memories.
Some unreleased session tracks from our member Autumn Elizabeth-Raine. Im a big fan of her music that is sublime and very pure. This music is made from a distant dream, and it is for sure made for a dream. You hear distorted spheres, piano hints and melodies and a very poetry in music.
"Shadowlands" takes you on a beautiful journey into mystic ancient twilight lands between heaven and earth. The new album by our member Frore (Paul Casper) has all of the tribal elements like previous albums, but also some new ideas. It is a deep music of spheres you will hear.
"DY9397" is the new EP from our member Alexander Forselius (from Sweden). The name comes from a flight number, DY9397, the music fusions eastern tablas with chill out. Sometimes reminds me a bit to old space night series with artists like Cell and Aural Float.
Enjoy spring and the music : )
Jana
April 14, 2013
Hello dear rM music lovers. Imagine a music comes from our beating hearts and it went along in a pulsating universe. I have some new member releases for you.
"Berlin Alexanderplatz" by miXile (our member Michael Shanahan) is a dedication to the wonderful metropole capital of Germany. This is live ambient with field recordings that Michael recorded by himself when he travelled to Berlin and that he integrated into live sets that he played all over the world in the past 2 years. Read the full story in the blog, its a wonderful album.
"Blue" by Bing Satellites (our member Brin from the UK) is the second album in the colour series, following on "Red" and being likely not the last. Its a beautiful ambient drift work, based on improvisations with hints of rhythm, piano and colourful melodies. Last track on the album is a live recording from his "Mostly Ambient" radio show.
"Sonology Of The Ground" by The Elderbranch Campaign (our members Gregg Slater and Stephen Robert Rook Thompson) is an audio documentation about "the ground" being not the earth we walk on, but those who have been ground down by life, work, economic disparity. You hear a hauntingly dark experimental anthem like music that you best experience with headphones.
"Waterscapes" by Soft Note (our member Philipp Kalchuk from Russia) is an underwater travel carried by orchestral sounds. This longform piece is a perfect classic composition that transports you to underwater scenaries of the beauty of the calm wild sea. Somehow i feel like i am in the middle of a beautiful old movie soundtrack.
"Metastructure 4.198ks" by Aairria (our member Marcin Drabot from Poland) is a music like the album title tells. You hear touching heavy metastructured sounds made by otherwordly entities and order. This album is the third one of a row, check out part I and II, and enjoy this lovely creepy stories, all inspired by the surreal worlds of Tsutomu Nihei's 'Blame!' manga.
Enjoy!
Jana
April 2, 2013

Hello dear rM music lovers. In a world of music we share it here. And this is precious. Some new member releases for you.
The Sariel EP from our member Todd Elliott alias Toaster is a very melancholic work. You hear ambient drone and idm with deep and beautifully special harmonies besides sublime melodies.
The Yasumu album from our member Greg - H.R.R. alias Alpha Wave Movement is a peaceful and meditative music from the far east side of our planet. The sounds are as beautiful as the cover says.
The Hydrargyrum EP from our member D.Z. from Russia is an atmospheric adventure. Deep nature-space soundscapes are bonded to rhythmic elements and give a beautiful touching feeling.
The Separate Ones from our good rM friend Greg alias Eyes Cast Down is a grand journey to inner peace and tranquility. Traditional ambiences, percussions, guitar and voices in a sublime merge.
Times Escape is a collection of songs from our member Scott Lawlor that he recorded back in 1996/1997. It is a wonderful synth ambient music with very precious feelings, influenced by a great era.
Take the chance to enter these great sounds, its really worthwhile.
Jana

March 21, 2013
Hello dear rM music lovers. We have March-Equinox and im back with some new member releases.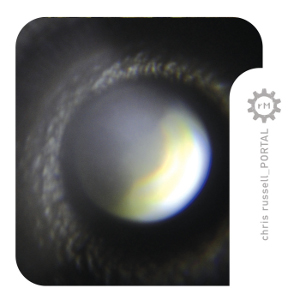 Todays beginning makes our good rM friend Chris Russell with his latest album release "Portal". As the album title tells, the music is about entrancing the mysteries of outer space. This is a beautifully dark, spacious and transmorphing space music and a space journey, very different to the music i know from Chris but also very exciting to see he is entering this darkened space genre with his very own gentle tones.
A beautiful cover and a beautiful new release by our member Asteroid Anxiety from Russia. "Centaur" is filled with flying and glittering ambiences, deep intertwined rhythm structures and dark-melancholic feelings all around. It melts natural and mechanical tones in an unique way, sometimes very distorted what i always love.

The re-release "...entry to a defiled reverie..." by No-xygen (a project by our member Manos from Greece) is a wonderful travel into aural dark ambient spheres. The music is calm, beautiful, mystical and truly captivating, especially the voices / choirs. All tracks on the album are mixed together and so it flows seamless from one to the next.
Another re-release "from darkness to renaissance" by No-xygen in an outstanding collaboration with Mike Radice (both members on rM) keeps the promises of the album title. You hear dark ambient music that is influenced by the past dark wave and gothic times. It somehow deeply remembers me to the air of that bygone time, i can hear an old music wispering to me again, like In The Nursery meets Ordo Eqitum Solis.

The last release for today comes from our member Symatic Star (Simon Walsh from Australia) together with his partner Sheleah Nahshon. "Quintessence" is a special album, transcendental and ancient mystical the same. All of the sounds on album are made with Simon and Sheleah's voices.
Dive into the spheres and let yourself surprise by the inner mystic of all of these albums : )
Jana
March 8, 2013
Hello dear rM music lovers. On todays precious evening i wanna share some special albums from our members of the relaxed machinery.
I wanna start with Ari Porki - Hauras. Ari comes from Finland. If you know the hauntingly beautiful northern areas of our world you will be immediately transported there by listening to his music. The new album catched me from the very first moment. It is nature and spheres and it hides a deep melancholy and mystic mystery.

Next one is Fabio Keiner - Canto. Fabio is a sound sculpturer from Austria. On his new album he shows his unique signature to music. Earthly tones that are untethered from Earth. Containing spatial baroque spheres from inbetween dark and light, this music captures the promised shadow lands.

Next we have Grzegorz Bojanek - Live In May. Grzegorz comes from Poland. His music on the album is taken from a concert of the Warsaw Electronic Festival on Tour from May 2011. You hear guitar, drones and captivating spheres underlined with fields of nature sounds.

Next album Frore - Undercurrent is a perfect travel from the very beginning. A travel to the inner core of life and nature. It is a pure music of the origin and native merged with the dark and light realms of transcend borders beyond life. Prepere for live percussions, deep nature-to-space tones and a great symphony of humanity.
Next album is Michael Brückner - The Eleventh Sun. Michael is from Germany and he creates classic electronical ambient music that he obviously is able to transform it very easily into the new time. The music on his new album flows with such an ease and a delightful depth.

Last album for today is Steve Brand - The Track Of The Full Moon On Water. It is a longform ambient piece speaking from and to the heart by its first tone. I recommend this one to listen on headphones to get the full depth of a precious music and soul. At least it worked out to me : ) This one is so special that i wanna say thank you for this moment.
I hope you enjoy the moments too.
Jana
February 24, 2013
Hello dear rM music lovers. Today im listening to some more new member releases and i wanna share this with you.
From our member Max Corbacho from Spain comes his deep dive journey "The Ocean Inside". Its an excellent floater through space and time. I love the depth and new deeper tones on this album. Its a true pearl that transports me to beloved inner fields.
The Elderbranch Campain is a newly founded collaboration between our members Stephen Robert Rook Thompson from the UK and Gregg Slater from the US. "Soundscapes Of The Weathered" is their 2nd experimental dark ambient industrial album with highly visual spheres and lovely scary noises.

"Harmony Through Conflict" is the new album from our member Igneous Flame (Pete Kelly from the UK). Its maybe his most composed album and thats the reason why its my favorite album from Pete. He touches space and human nature with shimmering and unheared sounds. A pure jewel.
"Omniverse" is part two of the Verses Live Trilogy series from our member Shane Morris. This time with deeper tones and rhythms and with a kindly obliquity, the album captures perfect soundmodulations unto experimental dnb feelings in the end.

Our member Brad Ross-McLeod from Canada this time released some of his own music on his Free Floating Music label. In tradition "Sketches From The Edge Of Silence" is an extremely quiet and calm music that flows very beautifully.

The new album from our member Stormloop (Kev Spence from the UK) titled "Back To Dust" tells from the beautiful areas of outer space that i imagine full of sparkling flowers and tales of nebulas while listening to the music. Wonderfully spacy.
Enjoy : )
Jana
February 13, 2013 
Hello dear rM music lovers. Here are 5 new member releases for you. We are still in the old year 2012. Maybe you have missed them.
Ensueno (our member Rudy from Russia) composed a vision of a Perfect Island. This music is definately taken from a beautiful dream. Theres an inseperable bond between natural and alienated space tones on this new album by Rudy, there are always these great atmospheres he creates, and in some parts theres a deep deep melancholy.

Another Neglected Hobby (our member Mark Cotton) released a new dark industrial ambient album. Known for his spectalular sound manipulations and visualizations, i always feel inside the sounds and mechanic when listening to his music. Sojourn is another deep exploration into the world of sound molecules.

The Sidereal Cycle 3 is the third part of a four-part suite created by Altus (our member Mike Carss from Canada) and its dedicated to nature. This long-form ambient piece album speaks of the sky and space while it is among us here on Earth. It somehow reminds me to the music of Steve Roach. A deeply relaxing music.
From our good rM friend Steve Brand comes a precious re-release. This is by far my very favorite music from Steve. Epicenter of a new Dawn is deep and spacious. Its massive and weightless the same with precious tones and breathtaking melodies. The flute is amazing. I simply love this deep toned music that i never heard from Steve before.

Aairria (our member Marcin from Poland) wrote a new deep meditation album. Whitefall is a lo-fi sounding album with an analogue harshness and tape-like artifacts, and this is especially why i love it. It is amazingly beautiful in the depth. Floating from a distant dream i am transported to a nonentity state of being. Full of passion inside, melancholy and hope in a neverending struggle, so beautifully. My favorite release from Aairria.
I wanna close with a citation by John Cage that i found on Aairrias back music catalog: "The first question I ask myself when something doesn't seem to be beautiful is why do I think it's not beautiful. And very shortly you discover that there is no reason."
Much pleasure with these albums!
Jana
February 1, 2013 
Hello dear rM music lovers. I have some new member albums for you. All prevent releases you can find in my blog:
Relaxed machinery member releases
Noise Theorem - Dust, the new album from our member Tony Scharf is a powerful experience into beautiful dark realms of pulsative ambient. I deeply love all the distortions and noises on this album, all the special effects, vocals and wonderful melodies. This album is energetic, brooding, industrial and simply beautiful.
Alongside is the new album from our member D.Z. from Russia. Its a beautiful natural space ambient album inbetween dark and light with mysterious and sometimes very mystic soundscapes. I can feel this deep bond to nature and universe that i love so much. This is a precious and very free music from somewhere beyond the stars.
From our member Shane Morris comes the first album of a trilogy of pure outer space music. Its called Multiverse and immediatly transports me to an otherworldly place of crystal like spheres and streams that are placed just nowhere and everywhere.

Occurrences In Rain - Remembrance Music is a wonderful new album (the 7th) by Bruno Janiszewski and our member and my good friend Gregg Slater. Its a fantastic and proved collaboration crossing between Poland and the United States. On this dark ambient album you find totally insigthful journeys into the realms of ourselfes. Its melancholic, deep and haunting, full of a longing sadness that is so very beautiful.

The Birth Of The Real Self is the new album and a wonderful travel into the very self of Apollonius (our member Eelke van Hoof from the Netherlands). The music speaks of ancient times and places and has a very special and unique signature of mysterious dark haunting themes of the nature. In some passages it totally reminds me to the music of Lisa Gerrard.

I wish you much pleasure with these great music.
Jana
January 20, 2013
Hello dear rM music lovers. I will update the member release section until Joel is back. For now i tagged all album releases that were posted on rM from September 2012 to August 2013 with the tag "release" to ensure that you can find them by this tag. So now if you are curious about all the wonderful releases that came out the last few months i suggest you to take a look here:
I will link some missed albums from time to time (maybe bi-weekly), i found some pearls. So here we go and it was pure joy to listen some member releases today. I found 5 older releases that i think wasnt posted in this section already. For entry just click on the pictures.
First one is from my good friend Ran Kirlian from Altera Orb label in Spain. This is the wonderful space tribal ambient that is so typical for him. You surely will love it when you love some deep emotional music made with lots of synthesizers. I deeply love this music.
Second missed album is released by our member James Mills from the UK. This is pure ambient, its a deep, spheric, somehow distorted music for deep meditation in flotation tanks. Deeply reminds me to Gas (Wolfgang Voigt) sounds and to some of the sounds of a new rM member (Autumn Elizabeth-Raine).

The next album that i havent seen and listened until today is a brilliant dark ambient album by No-xygen, a project by Manos from Greece, on his newly founded De Profundis netlabel. I recommend this one if you love the old dark wave sounds.

Roberts Scott Thompsons album is the fourth release here to be posted. You can hear ambient sounds from the more classical side and it is very sublime and delicate. The music takes you on a journey into calmness, its sounding very professional.
The fifth and last album i have choosen for this section and that didnt show up here already is from our good rM friend Chad Kettering. Its music of the sky and wide areas with a deep ancient touch. I always feel transported to a special place when listening to this powerful and high quality album thats made like for a movie.
To be continued...
Enjoy the music and many thanks to John.
Jana